Mike who? Mike WIll
In keeping things dirty south on this thing, I thought it would be appropriate to share some southern sounds that may or may not be new to you. I was recently told about a new producer who's work completely captured my ears, Mike Will Made It. The first song I heard, and my favorite is "773 Love". Check out the DJ friendly remix by Cashmere Cat. Straight to the crates....
1 tag
NYC-2-AFRIKA
            This remix of Anthony B and Jahdan Blakkamoore's "Dem Can't Stop We From Talk" by Bleepolar has been firing up the floor this summer. Check out the extensive remix list on Subatomic Sounds set here:
1 tag
SOL EP 22 - "BLOW"
Fresh dance-floor heat from the Sol Selectas camp, "BLOW". The original, produced by Canadian based Smalltown DJ's, throws this moombahton track into bassline/house territory with just the right amount of wobble to keep the ladies from turning into bros. DJ Sabo and Paul Devro provide two uptempo house remixes, the first filled with striking tribal percussion and forward-four...
Willie Colon Interview 2010
                        Willie Colón is an international Latin Music superstar and one of the founding fathers of the genre of music called "Salsa."  This New York City Bronx-born of Puerto Rican grandparents has fused his musical talent, his passion for humanity, and his community and political activism into an extraordinary and multifaceted career.  He is, for many, a spokesman for a...
Sean Paul - Hold Ya Hand (Navo Remix)
Felt inspired earlier this week when I heard this track. I'm a sucker for melodies like these and love dub vybez, so with a few glasses of wine and a bag of plaintain chips, this manifested. Gonna head up work on this blog thing in the near future so for now please click the link to my soundcloud. http://soundcloud.com/navoo/sean-paul-hold-ya-hand-navo
2 tags
MATI ZUNDEL - AMAZONICO GRAVITANTE
Amazonico Gravitante, translated into 'Gravitating Amazonian', is the title of Mati Zundel's aka Lagartijeando's newest album. Released on the psico-infamous cumbia-digital label, ZZK Records, there is no reason to doubt that this album signifies a digital, humanistic shift in rhythm that is happening worldwide. Mati mixes his influences from the high-altitude folkloric...
TED x Soweto feat Spoek Mathambo
After being introduced to Spoek's vocals on the Schlachtofbronx "Nasty Bass" EP, he's been on my tropical bass radar. Having caught him live for my first time at the Boiler Room day party at SXSW this year, I'm officially subscribed to his musical endeavors. His bands performance was captivating and rhythmically infectious, never letting a beat or chord go weak. I...
Mala working on Cuban Album
                  Digital Mystikz producer Mala is working on a new album with Cuban musicians. One of the pivotal figures in British bass culture, Mala has spent the best part of a decade pushing dubstep forward. Renowned for his deep, rhythmically complex productions the beatsmith has apparently been working on material with a Cuban flavour. Continued via clashmusic:...
1 tag
1 tag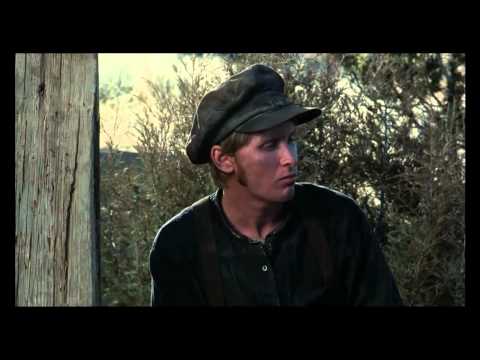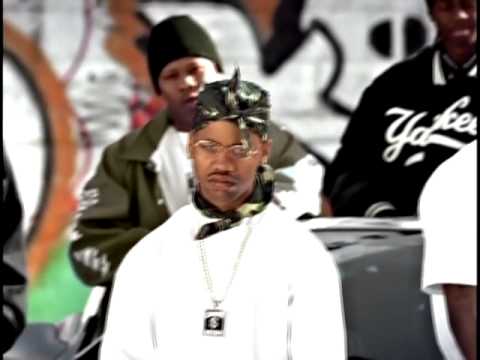 Bombon con Breaks
Joining us again are Houston's own DJ Comp 1 and Charlie Perez on percussion! This Friday 10/7  |  21+ FREE ALL NIGHT! Check em out: www.charlieperez.org http://soundcloud.com/comp1
                             The Nat Geo Music Interview: Quantic                   by Simon Calle Through the past decade British producer, DJ, and band leader Will Holland a.k.a. http://www.quantic.org/ has been constructing a musical universe by blending sounds from Europe and the Americas reminiscing the sound quality and aesthetics of the 1960s and 70s productions. He became popular...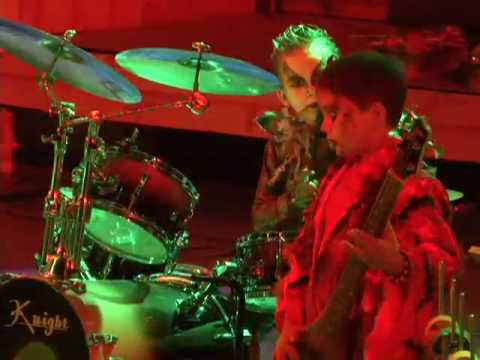 Man 060 Daniel Haaksman "Rambazamba"
Man Recordings latest release is a very special occasion for the label since it's the debut album by Man's own head, Daniel Haaksman. The label is based in Berlin, though starting as an imprint for Baile Funk, nowadays is one of the most important contributors to a contemporary club sound reflecting a hyper-accelerated, globalised world where musical genres melt together until they become...
BOMBON MIXTAPE VOL. 1
Peep Volume 1 of Bombón's first mixtape. Featuring tracks and remixes from DJ Lengua, Orión, Sabo, Joe Arroyo, DJ Ayres, Aniceto Molina, Princesa, Frikstailers and more! (Not to mention, our own OG Bobby Trill and Panchitron). I like to think of this mixtape as a journey into what we each envision the kind of path these sounds can take us on. Not limited to certain styles or crowds. All...
Bombon July!
                  This month we're officially welcoming Panchitron as the newest member of Bombón! Goin down at the spot where we started it all, upstairs at Avant Garden! Free for the 21+ | Kids under 3 get in free too
DUBBEL DUTCH IN HOUSTON
Tomorrow in Houston: Dubbel Dutch! This event is strictly do not miss. Also, check out the exclusive mix Dubbel Dutch cooked up for the We Get Famous blog x Gritsy crew: EXCLUSIVE MIX FOR GRITSY/WE GET FAMOUS HOUSTON, TX by dubbeldutch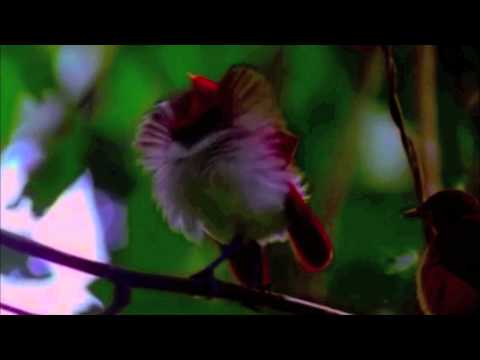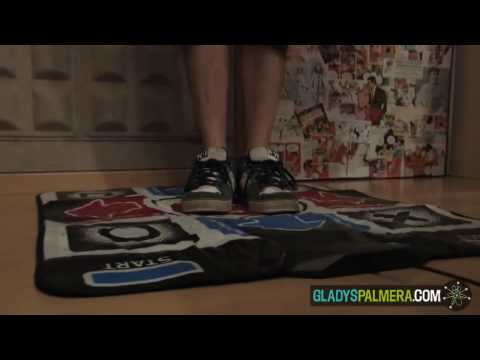 pics from june bombon
Check the rest of the pics out here:  http://www.facebook.com/media/set/?set=a.216632795034836.58750.165122560185860
Bombon Summer Kick Off!
       June 3rd, Bombón welcomes Texas own DJ Dus and King Louie! We'd also like to present Panchitron to the line-up as well! Big announcements coming up soon for the rest of summer! In the meantime check out some cool tunes from DJ Dus to get you hyped about the party. Also, check out Dus's bandcamp http://djdus.bandcamp.com  If you like what you hear, spend $5 or more and get...
Cinco de Mayo!
             No explanation needed.
Ritmo de Amor - Remixes
Ritmo de Amor | Remixes by Los Macuanos
Son Pacifica Radio Interview
Son Pacifica broadcasting in Houston from 90.1 KPFT right behind our venue found out about Chancha via Circuito coming to Houston and went ahead and did an interview with him. Check out the podcast below and peep the Bombón interview after Chancha's! http://archive.kpft.org/mp3/110412_220001sonpac.MP3
Rio Arriba Tour Hits Houston
                  Houston, TX (04/16/11) — The Rio Arriba Tour makes a big splash in Houston as South American DJ/producers Chancha via Circuito and El G deliver debut performances on Saturday, April 16 at The Green Room (813 St.Emmanuel, next to Warehouse Live). Houston's very own Bombón DJs, Gracie Chavez, Navó and OG Bobby Trill) host the touring duo and will share the turntables...
South America -> Dirty South
Flyer by: Sober
Behind the Seams: Pointy Boots
Mini-documentary on the perplexing pointy boots I mostly just hear about.
April Fools Bombon Pics
Click the link for pics from last Fridays Bombón! http://www.facebook.com/album.php?fbid=201616063203176&id=165122560185860&aid=48780
Chancha Via Circuito
BY Juan Data | PUBLISHED: Monday, March 28th, 2011 There's very little cumbia and absolutely no birds in Chancha Via Circuito's "Cumbión de las aves," so if you were expecting a Zizek take on the classic "La Cumbia de los Mirlos" (popularly known as "La Cumbia de los Pajaritos"), you'll be disappointed. Cumbia is only subtly present in the beat's cadence, albeit sans the characteristic...
Panchitron #401 Mix-Set: 5
                             401_5: Panchitron by #401 on Mixcloud
Couchetard SoundCloud
       Download or Die. "Couche Tard" Mix CD by Xxxchange, Devlin and Darko by xxxchange
Chancha Via Circuito Mixtape Los Pastores
              01 Chancha Vía Circuito feat. Miriam García "Coplita" (ZZK) 02 Miriam García & Alicia Solans "Pintar El Sol (Chancha Vía Circuito Remix)" (ZZK) 03 Villa Diamante "Doña María vs. Italtek" (ZZK) 04 José Larralde "Quimey Neuquén (Chancha Vía Circuito Remix)" (Sony/ZZK) 05 Tremor "Caracol (Chancha Vía Circuito feat....
Bombon April Fools Jumpoff!
Friday April Fools Day Bombón returns to Houston! Special Guest Panchitron & DJ CASHLESS! We're bringin it extra hard for everyone that couldn't make it to Austin last week.  No Cover | Cheap Drinks | Mixtapes | Tropical Heat ALL NIGHT!
Uproot Andy Mixtape
Uproot Andy's latest mix for XLR8R mag. Been on rotation since the day it came out and it's full of unreleased productions and remixes. Listen. Recycle. Share. Free download here: http://www.xlr8r.com/podcast/2011/02/uproot-andy#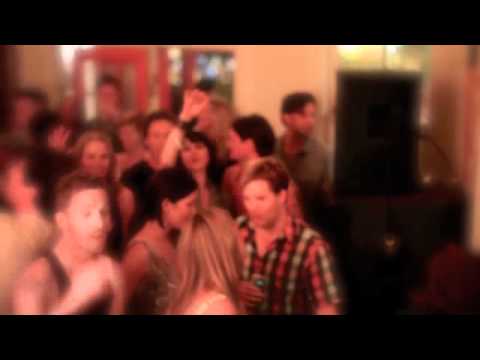 DJ ORION - BOOMBAHCHERO VOL. 1
     DJ Orion's Boombachero Volume 1! If you were at the last Bombon party, you'll recognize some of these tunes. I couldn't stop playing them until 2:30am when the pissed off bartender put his cell phone in my face to show me the time. Sorry guy. Spread the love and make sure to buy/donate/download and support your Texas producers/djs/parties. Link: ...
Bombon Pre-SXSW
                  Pre-SXSW Party con Sonora | Gracie Chavez | Navó | OG Bobby Trill | CASHLESS Free mixtapes. Cheap drinks. No cover. Tropical heat all night!
Sonora - Siempre Fresco EP
Sonora's latest EP Siempre Fresco. With Sonora coming down to Houston soon, I felt it would only be proper to introduce his sounds formally to those who don't know the name behind the beat. Click his bandcamp link to buy/donate/download. http://sonora.bandcamp.com/ Sonora - Paraiso by SONORA Los Rakas - Soy Raka (sonora momento enamorado mix) by SONORA
Dj Sober + Prince Klassen Business Class →
New mixtape from two of Texas top DJs: DJ Sober & Prince Klassen. Klassen has long been one of my favorite five djs in Texas, and after seeing Sober hold it down flawlessly at Beauty Bar Dallas this past Thursday, he is definitely on my list. For these two gentlemen, I must say they represent the small percentage of true taste-makers in the dj game. I highly recommend purchasing this...
Dembow
             Ludacris - Throw Dembow (Navó Remix) Free download off that SoundCloud. http://soundcloud.com/navoo/throw-dembow-nav-remix
House of Blues Dallas Feb. 17th
                                                     Me and Dayta will be playing this party in Dallas next Thursday at House of Blues Foundation Room. If you're in Dallas swang thru.
New Favorite Tuesday Shit
H-Tahn boa Squincy Jones slowin it down on them spatula slangaz from the West. Squincy is bringing Houston back to it's slippery roots with new screwed 'n chopped edits coming every Tuesday. Check his soundcloud for more edits and free downloads. Did I mention he is the tallest dj in Houston? Links: http://www.awwready.com/ http://soundcloud.com/squincyjones